Annabel Goldie makes webcast date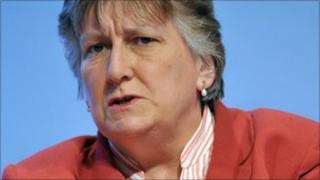 An online interview with Scottish Tory leader Annabel Goldie will see her answer questions submitted by members of the public at her party conference.
BBC Scotland political editor Brian Taylor will quiz the MSP during the half-hour webcast, from 0930 BST to 1000 BST on Friday 18 March.
If you have a question, submit it by using the form below.
You can watch the webcast live by going to the BBC Scotland news website, at www.bbc.co.uk/scotlandnews.
The interview will take place during the Scottish Conservative spring conference, in Perth.
Unfortunately, it may not be possible to put every question submitted to Miss Goldie.