New powers to seize Scottish crime profits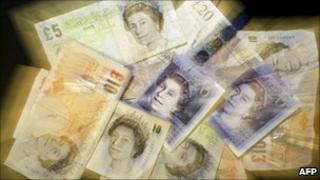 New powers will come into force this week enabling law enforcement agencies to seize more money from criminals.
Changes to the Proceeds of Crime Act extend the range of offences from which profits can be seized.
These will now include illegal money lending, distribution of obscene material and supply or intent to supply unclassified video recordings.
The threshold at which profits can be stripped from criminals will also be lowered, from £5,000 to £1,000.
The Scottish government said the legislative changes would create greater opportunities for law enforcement agencies to recover criminal profits.
These are then reinvested back into projects through the Cashback for Communities scheme, which has already received more than £40m since its launch in 2007.
Announcing the new powers, Justice Secretary Kenny MacAskill said: "Serious organised crime committed by these gangsters affects us all.
"It brings misery to thousands of Scots families through the evil trade they peddle - whether it's drugs, prostitution, extortion or intimidation and fear.
"Their criminal activity undermines legitimate hard-working businesses and we have had enough of it."
'Go further'
Lesley Thomson, area procurator fiscal for Glasgow, said: "These amendments to the Proceeds of Crime Act are to be welcomed as they will allow us to target a wider range of criminals and criminal conduct."
Scottish Labour's justice spokesman, Richard Baker, said: "Too many of our communities are still blighted by the gangsters who instil a culture of fear and profit from the misery of others.
"The law on Proceeds of Crime that Labour introduced has meant that millions of pounds in criminal assets have been seized but it's now time to go further."
He said the system should be changed to ensure criminals had to prove they obtained their assets legitimately, rather than the Crown having to prove the opposite.