Ofcom 4G mobile broadband plans for Scotland unveiled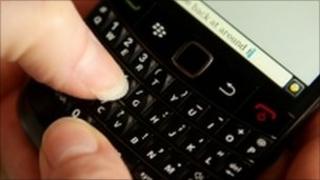 Mobile broadband coverage could be widely extended in Scotland under proposals outlined by the communications regulator.
Ofcom is planning to auction some frequencies previously used for analogue television.
The auction of frequencies would be used to support the fourth generation of mobile technology, known as 4G.
One proposal would see the mobile broadband coverage widened to reach 95% of the UK population.
This would be broadly the same as current basic mobile phone coverage for phone calls and text messages and could be of particular benefit in rural Scotland.
The auction would be the largest of its kind and could generate billions for the Treasury.
One of the frequencies available would be a UK-wide licence for the 800 MHz spectrum, which is particularly suitable for widespread mobile coverage.
Ofcom proposes to put an obligation on whoever gets this licence to provide a mobile broadband service to 95% of the UK population.
Rural blackspots
No specific figure is given for Scottish coverage in the regulator's consultation document.
However, Ofcom is also seeking views on whether it could be extended further, possibly to cover particular areas such as some major roads or some other rural areas.
Current 3G coverage, which offers access to the internet from mobile phones, only reaches 90% of the UK population.
Many of the blackspots are in rural and thinly populated parts of Scotland.
Ofcom's consultation runs until the end of May and the auction is expected to take place next year.
The first 4G services could start to be rolled out later next year.
However the obligation to extend coverage to 95% of the population would be phased in and would not fully take effect until 2017.