Resort fined after death of holidaymaker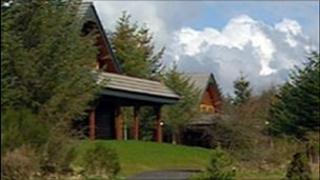 A holiday resort near Dundee has been fined £120,000 for a breach of Health and Safety legislation which led to the death of a former guest from Legionnaires' disease.
Experts investigated the Piperdam Leisure Complex after Edward Warnes, 60, who spent time there in March 2008, died of the infection a month later.
His partner also fell ill after the visit but has recovered.
Legionella bacteria was discovered on a shower head and hot tub in their lodge.
The disease is caused by inhaling infected water droplets.
Mr Warnes and his partner became unwell when they returned home to Norfolk after spending a week at a lodge on the complex.
At the time, they believed that they had flu.
In the days that followed, Mr Warnes partner, who was later found to have been suffering from Pontiac fever - a short, feverish form of Legionnaires' disease - recovered.
But Mr Warnes condition deteriorated and he was admitted to hospital on 9 April, where blood tests confirmed he had Legionnaires' disease. He died two days later.
An investigation by Angus Council established that the same strain of legionella bacteria that had caused Mr Warnes' death was present in the hot tub and two of the shower heads at the lodge where he had stayed at the resort.
At Forfar Sheriff Court, the resort pled guilty to a breach of Sections 3(1) and 33(1) of the Health and Safety at work legislation.
Following the case, Elaine Taylor, Head of the Crown Office's health and safety division, said: "Control of legionella in water systems is a complex matter and it essential that duty holders have a robust system in place to ensure that any person using that water system is not exposed to it.
"The control measures which were in place at the Piperdam resort were inadequate and led to the proliferation of the legionella bacteria in the lodge where Mr Warnes and his family were staying."
Ms Taylor added: "Mr Warnes' death was entirely avoidable and had Piperdam met its statutory health and safety obligations he would be alive today.
"Our thoughts today are with his family."