Glasgow lags in Scottish census response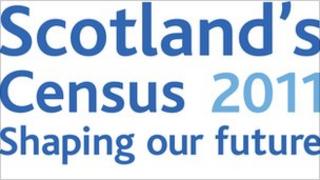 Glasgow has shown the poorest response in Scotland so far to the 2011 census, officials have revealed.
Almost 1 in 10 households have still to return the form, one month after Census Day.
Orkney, Shetland, South Ayrshire and Dumfries and Galloway have already sent back all their questionnaires.
Organisers of Scotland's Census 2011, who expect an overall response rate of 96%, urged those still to return their questionnaires to do so now.
Citizens could face a fine of up to £1,000 if they fail to comply.
Glasgow, which is split into three census regions, has so far seen a 91% response rate, with Edinburgh - which has two regions - slightly higher at 93%.
However, census director Peter Scrimgeour said the estimated overall response rate of 96% was "very positive".
Mr Scrimgeour said: "To householders who have yet to complete and return their questionnaires, I stress the importance of acting straight away, to avoid the risk of a fine.
"We sent around 200 warning letters shortly after Census Day and half of these households have already either returned their questionnaires or asked our helpline for a replacement. We have issued a further 200 letters in the last fortnight.
"We realise that people are busy and appreciate reminders about the census. This is the last moment to act, before members of our non-compliance team start knocking on doors."
Census questionnaires have been returned to Scotland from Europe, Asia and online, via smart phones and even game consoles, officials said.
More than 2.5 million forms were sent out to homes across Scotland in preparation for Census Day.
The population survey is collecting information on topics such as age, gender and health to help plan services like housing, hospitals and schools.