Further education lecturers stage fresh cuts protests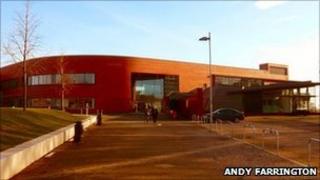 Further education lecturers across Scotland are holding a national day of action to highlight the impact of public spending cuts.
The lecturing arm of the EIS union organised a similar protest in March.
Among the sites involved is Dumfries and Galloway College where 19 lecturing posts and 18 support staff are being lost to make savings of £1.1m.
Union spokesman Steve James said there was anger at where the cuts were being targeted.
He said members felt that senior management were not making their share of the budget savings.
However, the cuts have been defended by the college principal in Dumfries as necessary to strengthen its position for the future.
Mr James said he hoped the protest would continue to increase political pressure on where savings were being made.
He added: "We had a day of action earlier in March which was very successful in raising awareness of the problems we are having.
"We feel that we can continue to put the spotlight on further education at the moment."