Architecture prizes for Scottish buildings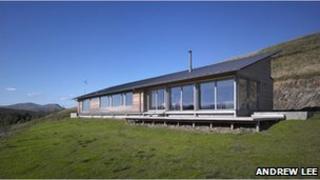 Ten Scottish buildings have been recognised for their architectural excellence by the Royal Institute of British Architects (RIBA).
The buildings are among 97 prize-winning projects from across the UK and Europe.
All winners are now being considered for the £20,000 RIBA Stirling Prize, which is awarded to the building of the year.
Judged and presented locally, the awards have been running since 1966.
The Royal Incorporation of Architects in Scotland (RIAS), a professional body for chartered architects in Scotland, administered the prize.
Its president, Sholto Humphries, said: "It is clear that Scottish architectural talent is competing strongly, both within the UK and more widely."
This year's prize saw a shortlist of 17 Scottish buildings, from which the winning 10 were eventually chosen.
Buildings were judged on their ability to fulfil a number of different criteria, including sustainability and social factors, by a panel of two architects and a diplomat.
President of RIBA, Ruth Reed, said: "Winning projects demonstrate that even in constrained times committed clients working with talented architects can achieve architectural excellence.
"These well-designed buildings will add huge value to the lives, prosperity, health and pride of their owners, users and communities."