Fresh from La Boulangerie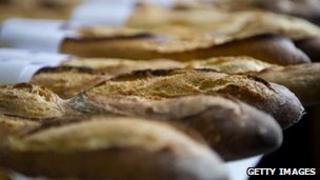 Alors, here I am. I had taken a few days away, and it's taken a while to locate my trusty old Ledger in its new home.
I was in France, since you ask, in one of those small villages still blessed with a wonderful baker.
And just one of the thoughts it provoked was how two neighbouring countries can have such a different story to tell on small businesses, in retail in particular.
There's planning, yes, and agricultural subsidies that support traditional French farming communities. And no doubt there's regulatory and pricing support that defiantly protects the fresh, daily baguette.
But this also seems to be down to customer choice - not only the daily choice to support the local bakery, but also so many other small rural businesses.
The future of traditional, independent retailers is something at which I hope to look in more detail over the next few months - as, indeed, is the UK government.
So if you're part of a campaign to protect or improve your High Street, or perhaps to attract one of the big supermarkets (yes, there are such places) - get in touch with me at business.scotland@bbc.co.uk