Graduates scramble for museum intern posts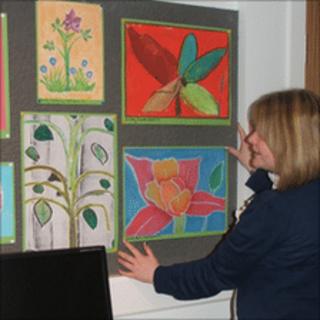 More than 1,000 graduates have applied for just 20 paid internships offered under a new programme run by Museums Galleries Scotland.
The organisation said there had been "intense interest" in places to be hosted by museums across Scotland.
Its website drew 20,000 hits shortly after the programme was announced a month ago.
Successful candidates will receive a £15,000 bursary during their year-long internship.
Positions include collections trainee at Edinburgh City Council's museums and galleries, and collections and digitisation intern at the Scottish Maritime Museum.
Other places include learning intern at the Robert Burns Birthplace Museum and collections intern at the Hunterian, University of Glasgow.
Museums Galleries Scotland, which is responsible for the strategic development of Scotland's museums and galleries, said the deadline for applications had passed and it was now processing forms.
'Incredible reaction'
Joanne Orr, CEO of Museums Galleries Scotland, said: "The reaction to our interns programme has been incredible and our excellent admin team have done an admirable job to process the thousands of applications received.
"This is our first foray into the area of internships and although we knew they would be popular we did not anticipate interest on this scale.
"The fact that our interns receive a £15,000 bursary and that preference is being given to people from lower socio-economic backgrounds will have been attractive factors for many."
Museums Galleries Scotland created the interns programme with funding from the Heritage Lottery Fund's Skills for the Future scheme.
The programme aims to help the industry address sustainability issues around skills-sharing that the organisation said could face the sector in the future.
Interviews for the places will take place during the summer and internships will start by October 2011.