Road accidents in Scotland fall to record low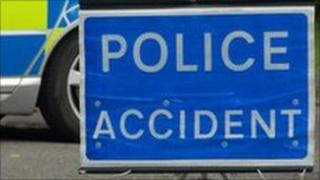 The number of people hurt or killed in road accidents fell to a record low last year, according to official figures.
There were 13,324 reported road casualties, according to provisional 2010 figures - 1,719 fewer than the previous year.
The number of deaths stood at 208, a reduction of eight, while serious injuries fell by 326 to 1,960.
Transport Minister Keith Brown has set a target of zero road deaths.
The statistics, published by the Scottish government and based on incidents reported to police, also recorded a fall in child casualties, down 98 to 1,375.
Mr Brown, said: "This is a welcome reduction in the number of fatalities and casualties on Scotland's roads, continuing the downward trend witnessed in recent years.
"My vision is for there to be no road deaths and, we will continue to work towards that ultimate goal in tandem with the road safety community in Scotland."
Central Scotland Police Chief Constable Kevin Smith, who is also president of chief police officer body Acpos, welcomed the figures, and said they could be cut even further with tougher penalties.
He said: "In terms of enforcement, we believe that legislation to make certain seatbelt offences 'endorsable' and a reduction in the drink-drive limit would contribute further to reducing the number of deaths and injuries on our roads.
"Through these measures, and by continuing with our joint approach to road safety and casualty reduction, I am confident we can make Scotland's roads even safer."