Delays over deals in the desert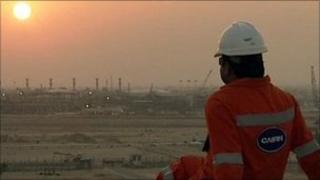 Cairn Energy's deal-making pipeline has been taking a circuitous route across the Indian desert, but the markets are convinced it's about to reach its destination.
It does so as the Edinburgh oil explorer gains a new chairman and loses a chief executive this weekend, as Sir Bill Gammell moves down the corridor in the Lothian Road headquarters.
The oilman seems to be near the end of his attempt to sell a controlling stake in Cairn Energy's hugely successful Rajasthani exploits.
The company remains coy about what it's going to do since the Indian government cabinet on Thursday delivered a long-delayed ruling that it will conditionally approve the sale to Vedanta.
In Edinburgh, they want to see the offer in black and white rather than through reading India's frenzied financial media.
But the markets are assuming the deal is as good as done. Face has been saved. Indian honour is intact. The government has flexed its sovereign muscle, and seems to be forcing both Cairn and Vedanta to take a bearable loss in their assets' value.
Black gold
This is a fascinating story of huge risk, conflicts in cultures and a lot of black gold.
It goes back to India's offer - through its Oil and Natural Gas Corporation in 1995 - to take none of the drilling risk while agreeing to pay the royalties of any hydrocarbons a foreign exploration company could find under the desert.
In return, ONGC would take a 30% stake in the production company.
On the last throw of very expensive dice, Cairn Energy got very lucky.
The oil began to flow in quantities that made the royalty offer increasingly unattractive. ONGC, meanwhile, became part-privatised, so its new part-owners wanted to get rid of that royalty burden.
When Cairn Energy decided to offload most of Cairn India, its Indian spin-out company, last August, to reward shareholders and focus attention on exploration elsewhere, it found a buyer in Vedanta, and its Indian owner Anil Agarwal.
With his metals company listed in London, where he spends most of his time, he was gatecrashing the party of the charmed circle of India's established industrial giants.
That didn't help the deal. Nor did it help that Cairn Energy was slow to seek approval. That delay gave the Indian government an opportunity to impose one of the country's notorious regulatory blockages.
As I've noted before, the consequences of making a foreign investor sweat over selling on its Indian assets should not be under-estimated, in a country on a rapid growth path with enormous potential but which is struggling to entice foreign investors.
The consequences of refusing the deal could have been disastrous, as Prime Minister David Cameron hinted heavily when he intervened on Cairn's behalf.
Taking a hit
So what is the end-game that allows the Indian government to break ONGC's contractual obligation to pay the royalties, making them recoverable before anyone can take profit from the Mangala's oilfield?
The Delhi government can argue that retains the letter of the contract, even if accounting practices take a bit of bending.
Cairn and Vedanta paved the way for this only a week ago by agreeing to reduce the share price at which the deal would go through by about 9%, or an effective 5% post-tax. The official position was that this was in exchange for a contractual obligation between the two companies not to compete.
That is now looking like a euphemism to save everyone's face. What it does is effectively price in the reduced value of Cairn's asset once the government's conditional approval has been applied.
The 40% stake in Cairn India that's being sold to Vedanta is now valued at £3.4bn, so that 5% hit is worth not far short of £200m on this deal alone.
Revenue flows
However, analysts reckon it doesn't hurt Cairn Energy as much as it could.
In nearly a year since the deal was struck with Vedanta, currency movements have moved in the Scottish firm's favour, and under the new accounting rules for recovering profit, the tax take is lowered.
There's another significant advantage for all sides. For Vedanta, which should have 58% of Cairn India if the deal goes through, and for Cairn Energy, which will retain 22%, there is now an incentive for ONGC to allow a ramping up of production in the Mangala field.
At the moment, the field is operating under its licensed maximum because of that constraint from ONGC. But this could be a green light not only to go from 125,000 barrels to the current 175,000 barrel limit, but to go much further, perhaps up to 240,000 barrels a day.
That way, India gets more energy security and everyone sees revenues flow.
But it's a convoluted way to get there - and to get to where the newly-installed chairman of Cairn Energy would prefer to be focusing his attention, which is on a drill ship and a rig currently off the coast of Greenland.