Scottish fraud figures rise soar in first half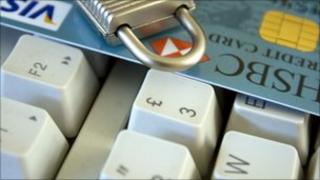 Levels of fraud in Scotland soared in the first six months of 2011, according to management consultants KPMG.
The value of major fraud cases rose from £2.8m to £94.1m, compared with the first half of 2010.
However, most of the increase stemmed from a complex case of alleged fishing fraud with a total value of £91m.
KPMG said the number of large cases reported increased from six to a total of seven in the first half of this year.
They included a husband and wife accused of tax and national insurance evasion totalling more than £1.7m and a senior manager in the public sector who was found guilty in June of embezzling half a million pounds.
In another case, a fraud expert abused his position to embezzle £410,000.
Over the same period, the value of fraud in the UK as a whole reached £1.1bn, up from £609m between January and June of 2010.
Nearly half of the cases involved the private sector, where the value of fraud was £266m - nearly a third more than the previous year.
'Grossly distorted'
Ken Milliken, from KPMG in Scotland, said: "It is difficult to be able to discuss a trend as the figures are grossly distorted by a single case.
"Looking at the wider picture there are still a number of high profile cases coming to court.
"That individuals choose to act illegally and pursue fraudulent activity is perhaps a reflection of the difficult financial climate we are experiencing.
"With difficult decisions still to be made as the economy recovers, it is likely we will continue to see high profile cases emerge in the months to come."