Scottish projects share £6m in lottery funding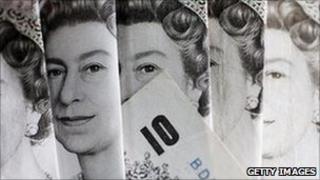 A project based in the Highlands has received the largest slice of a £5.9m lottery windfall for Scotland.
Health and Happiness in the Highlands helps young people with learning disabilities and autistic spectrum disorder.
The project has received an award of £807,438 from the Big Lottery Fund.
It is one of 12 Scottish groups to receive grants from the fund, with others including a Parkinson's self-help group in North Lanarkshire.
Cash is also going to the National Autistic Society, the Dundee Employment and Aftercare Project, Geeza Break in the east end of Glasgow and Home-Start West Lothian.
Other projects to benefit from the Investing in Communities fund across the country include a financial advice centre in Argyll and Bute.
The Big Lottery Fund, the largest distributor of National Lottery good cause funding, is responsible for giving out 46% of the money raised for good causes by the National Lottery.
Big Lottery Fund Scotland chairwoman Alison Magee said: "At a time when many community-based organisations are struggling to meet the demand for their services, this investment will go a long way towards helping more Scottish families and individuals access much needed bespoke support and advice."
Ellie Wolf, project manager for Health and Happiness in the Highlands, said: "This award will transform lives in the Highlands and continue the lifeline of support that is essential to our local families."