Centrica swims upstream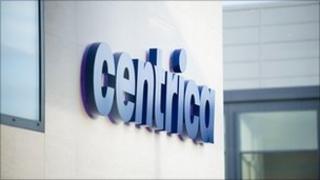 With £1.3bn of profit in only half a year, it's no surprise that Centrica is facing flak for putting up its gas prices by 18% and electricity by 16%.
Why can't it use those profits to take the pressure off hard-pressed energy users, goes the hue and cry?
There's a fairly simple answer, even if it's hard to sell to customers. A company that cross-subsidises its downstream sales (to customers) with profits from its upstream (pumping gas and oil out the ground) will get short shrift from investors.
It could do that short term, if it were used to grow market share. But the Windsor-based firm is growing its customer numbers anyway.
And it needs those profits and investors to keep investing in new resources, new generating capacity and renewed grid connections.
Price squeeze
Behind the big, £1.3bn number is a sharp fall in profitability of the domestic supply end of the business, partly through reduced demand.
That's down to winter being less cold than the previous one, and may reflect the success of these utilities in encouraging conservation measures by customers.
The squeeze was worsened by wholesale prices rising above retail prices from April.
Also lurking underneath the row is the success of Centrica's upstream division, based in Aberdeen.
Much of that used to be Venture Production until Centrica took it over, and now the unit has operating profits for the first half up by 9%, from £485m to £531m.
That reflects improved production from the North Sea and the company's fields in Trinidad and Tobago, offsetting reduced production from Morecambe Bay.
Those fields are depleting, and one of them was not started up after planned maintenance, apparently because the increase in offshore production tax made it financially unattractive to do so.
While the whole industry will pay about £2bn more for that tax hike, the impact for Centrica is £204m in the half-year figures.
In addition, there's a £60m hit from changes in George Osborne's budget in March that increase the liability for decommissioning North Sea assets.
Unstable tax
But what about the impact of the tax increase on investment? That's where the industry has been strongly critical of the Treasury's unexpected increase, comparing the UK tax regime with the world's least reliable and stable operating environments.
Centrica is cutting back on its upstream investment, but it's not doing so by much - from £273m last year to £253m during 2011.
However, its half-yearly statement makes it clear that Centrica is reviewing its investment choices more widely.
It's one of the British companies most dependent on the UK economy, but it's widening its options to those Caribbean assets, with expansion in North America and the sourcing of liquid natural gas from Qatar.
Exploration drilling was successful in only one of four prospects, in the North Sea, but note that two of the others were in Norwegian and Egyptian blocks.
"We see opportunities to invest across our portfolio and will deploy capital where we see value, taking into account the stability of the fiscal and regulatory environment," is the warning to the Treasury.
That goes for the changes to the electricity market as well, reassuring investors and warning government that it is waiting to see the signals for investment before it commits capital.