Crime gangs disrupted by crime agency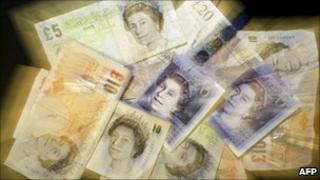 Drugs with a value of £33m were seized last year by the Scottish Crime and Drug Enforcement Agency (SCDEA).
The agency's annual report also showed that a record £1.26m in hard cash was recovered from criminal gangs - six times the amount the previous year.
SCDEA director general Gordon Meldrum said day-to-day disruption was helping to put gangs out of business.
He said the work included disrupting gang members' efforts to get bank loans and licences for security firms.
"Better intelligence is helping us to pinpoint just where the soft spots in these organisations lie," he said.
"That's why disruption has included working with our partners to take action on tax evasion, on the leasing of high value cars, on suspending licences for taxis, security firms and haulage, on environmental health, on benefit fraud, on business loans and mortgages, on product safety, and even on animal cruelty.
"The more we collectively disrupt these crime groups' activities, the less violence, robbery, and drug dealing we will see within communities across Scotland."
'Despicable groups'
Justice Secretary Kenny MacAskill praised SCDEA's work and said getting rid of serious organised crime was a top priority of the government.
"Every arrest made related to serious organised crime is a step towards getting these despicable groups out of our communities," he said.
"The information provided in this year's SCDEA annual report shows that more than ever is being done to disrupt the activities of organised criminal groups and rest assured - everyone associated with the fight against serious organised crime in Scotland will continue to focus attention on putting a stop to their work for good."
The agency's 2010-11 annual report showed it had made 59 significant disruptions to serious organised crime groups.
It claimed its work led to the arrests of 195 people, including 73 of the most harmful and dangerous criminals.
It added that as a result of SCDEA investigations, a number of criminals were sentenced to a total of 275 years imprisonment.