Dedicated prosecutors target Scottish football 'thugs'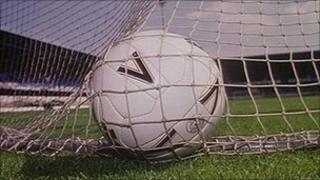 A team of prosecutors has been appointed to deal with violence and disorder at Scottish football matches.
Solicitor general Lesley Thomson QC said three dedicated football liaison prosecutors would work with police to tackle hooliganism.
They will be appointed, in the north, east and west of Scotland, after a pilot is conducted in Glasgow.
Justice Secretary Kenny MacAskill said the move is a further step in making football safer.
The prosecutors will help police put forward a strong cases for courts to grant banning orders against the worst offenders.
They will also raise awareness of the orders with procurators fiscal.
Thugs warning
Ms Thomson said attending a football match should be an enjoyable experience, not one marred by bad behaviour.
She added: "Disorderly conduct and violence at football matches, particularly between rival fans, will not be tolerated.
"This team of dedicated specialists will work with the police to take whatever measures are necessary to protect genuine fans from criminal behaviour while attending football matches."
Mr MacAskill said: "This is another positive step in making football a safer and more enjoyable environment for all.
"Today's announcement is a severe warning to these thugs: there's no place for violent or offensive behaviour from so-called fans in Scottish football."