GMB members at Scottish Water reject pay freeze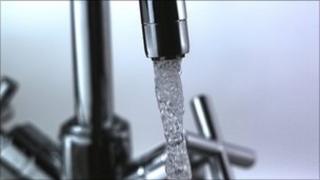 Workers at Scottish Water have rejected a proposed pay freeze for 2011-12.
Members of the GMB union are now considering their next steps which may include a vote for industrial action.
Richard Leonard, GMB organiser at Scottish Water, said there were fears the ground was being laid for a wage freeze which could last for five years.
He said workers have had enough of big bonuses for directors while frontline staff were being asked for pay restraint.
He added: "GMB members resent the fact that four directors will share a bonus pot of £90,000 each while they are being asked to accept a pay freeze.
"We will convey this rejection to Scottish Water and if there is no movement, GMB will consider the next steps which could include a ballot of these members for industrial action."
He accused the Scottish government of having a policy that meant working people, providing public services, were paying the price of the banking collapse.
He said: "At the election in May the SNP announced a five-year freeze not only in the council tax but on water charges too.
"Our concern is that the ground is being laid this year for a pay freeze for five years."
A Scottish Water spokesperson said: "Working within public sector pay policy we are continuing to talk to all staff representatives about current limitations on a pay award this year."