Scottish ambulance staff in new meal breaks offer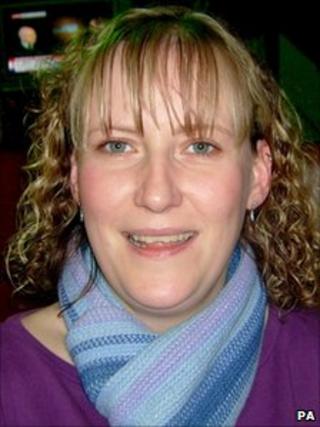 Ambulance staff are to be balloted on a revised offer on meal breaks following the end of negotiations between their bosses and unions.
The death of Moray woman Mandy Mathieson last year brought a row over breaks to wider public attention.
An ambulance technician stationed close to her home was not required to respond to a call that she needed help because he was on a break.
Unite, Unison and GMB unions have received the offer.
They will also ballot their members on a planned reduction in working hours at the Scottish Ambulance Service (SAS).
The unions have recommended that the offers be accepted.
In a joint statement, the SAS and unions said the voting would be concluded on 16 September and the outcome would be made known on, or before, 20 September.
Earlier this week it emerged that Ms Mathieson's family had been shown a transcript of the call to her village ambulance station.
Technician Owen McLauchlan was on a meal break and did not attend the emergency in Tomintoul in October 2010.
Ms Mathieson's brother Charlie said the transcript confirmed that while Mr McLauchlan was not formally asked to attend, he knew about the incident.
The technician's family said he had been exonerated by the information.
An ambulance crew based 21 minutes away in Grantown-on-Spey responded and an air ambulance was also scrambled from Inverness.
Ms Mathieson, who was 33, died, having suffered a blood clot.
Earlier this year, GMB Scotland said ambulance staff were unpaid and off duty during breaks and were not insured to respond to emergencies.
The union said ambulance staff were being blamed by the public for the rest break policy which had been brought to wider attention by Ms Mathieson's death.