Third of homes 'have no savings' says Scottish survey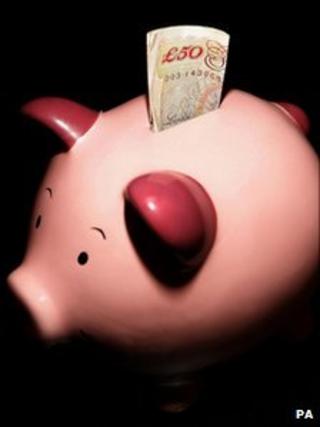 Nearly a third of Scottish households had no savings or investments in 2010, according to an new official study.
The Scottish Household Survey also indicated 12% of homes had less than £1,000 in savings, compared with 18% the previous year.
However, there was a suggestion people were starting to feel better about their finances.
The annual, government-published survey asks questions of households on a huge range of issues.
According to the 2010 Scottish Household Survey, undertaken by Ipsos MORI and TNS-BMRB, 64% of single parent households had no savings and investments, compared with 27% from all other household types.
And more than half in the social rented sector had no savings.
At the same time, 49% of adults said they managed quite well or very well financially, while 29% of single parent households said they were not managing well.
Elsewhere, the survey said more than a fifth of adults had no qualifications, while 91% of parents with school-aged children were satisfied with education standards.
The survey also suggested anti-social behaviour was at its lowest point since devolution, with 55% of respondents rating their neighbourhood as a very good place to live, compared with 49% when the household survey began in 1999.
And of those people in Scotland who did not go online, 28% said they did not like using the internet or computers, and 14% said there was nothing of interest on the web.