Scottish Water to consider unions' pay proposals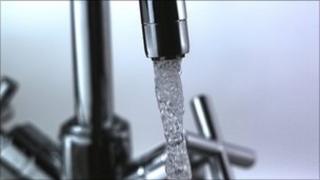 Trade unions representing workers at Scottish Water have put forward new proposals as part of pay negotiations.
Earlier this month GMB and Unite members voted to reject a pay freeze for 2011/12.
Union leaders said talks with Scottish Water at the organisation's headquarters in Dunfermline had been "positive".
They said the company had agreed to consider a new package of measures on pay and employment security.
GMB Scotland organiser Richard Leonard said: "What was important today was that Scottish Water showed a willingness to negotiate and heeded the verdict of our members, which was to overwhelmingly reject the original proposal.
"We arrived with a modest plan to avert the possibility of industrial action.
"We held useful and meaningful initial discussions based on the importance of proceeding by agreement."
Mr Leonard said Scottish Water had showed a willingness not just to consult, but to negotiate with the unions.
He added: "There is still some way to go on the details and we will now hold further discussions with GMB members.
"Ultimately, it will be for them to decide on whether to accept any revised offer."
A Scottish Water spokesperson said: "The three unions working within Scottish Water held a consultative ballot on a pay proposal for 2011 which involved a pay freeze and payment to staff earning under £21,000.
"This was accepted by Unison, the largest union membership at Scottish Water, and rejected by both the GMB and Unite.
"Around half of our 3,400 staff are members of a union. A planned meeting was held with the unions today and discussions will continue."