CBI 'unconvinced' by case to devolve corporation tax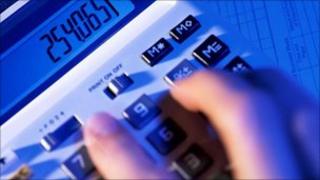 A leading business group has said it cannot support the Scottish government's bid to win control of corporation tax from Westminster.
In its response to a discussion paper on the issue CBI Scotland accused ministers of bias in their arguments.
The group said it recognised the need for low taxes to help grow the economy.
But it said it was unconvinced the benefits of a different rate north of the border would outweigh the cost and risks involved in devolving the tax.
The Scottish government published its discussion paper on its proposals for control of corporation tax to be devolved to Holyrood last month and invited comments and responses.
In its written submission CBI Scotland said the document had an apparent bias in favour of devolving the tax and that arguments have been selected to favour the proposal.
The response said: "The paper does point to certain challenges associated with devolving corporation tax to Scotland but these are not developed to any real degree of sophistication.
"Any potential benefit to Scotland of a different rate and or structure of corporation tax needs to be weighed against the impact of the certain costs, complexities and risks that would arise from devolving the tax.
"However, there is little analysis of this in the paper."
It added: "The CBI has long believed that the interests of the UK, including Scotland, are best served by a unitary corporation tax system, especially given the mobile nature of the underlying tax base."
CBI Scotland said it had concerns that a lower tax regime in Scotland would not be maintained over time.
The group also pointed out business rates are already devolved and generate £2bn annually and could be reduced quickly if the Scottish government so desired.
Devolving corporation tax was one of six demands made by First Minister Alex Salmond after his party's victory in the Holyrood elections in May.
A Scottish government spokesman said: "Many of Scotland's most successful business leaders, job and wealth creators support the devolution of corporation tax because, like the Scottish government, they realise that Scotland needs full control of the key economic levers to meet the specific challenges facing our economy.
"Full responsibility for corporation tax would give Scots a greater incentive to start their own business, provide Scottish firms with a competitive edge to help them grow, make Scotland an even more attractive location for international investment and help raise our standard of living, bringing jobs and wealth to communities across the country."
Labour's finance spokesman Richard Baker MSP said: "We are determined to create the right conditions for Scottish businesses to flourish but for ministers to bring forward plans that have not been thought out is troubling.
"I have said for some time now that the debate must be about what is best for the economic future of Scotland, not simply more powers for ministers."