Attacks on Scottish firefighters fall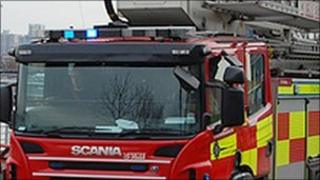 Attacks on fire and rescue staff in Scotland have fallen by almost a quarter, new figures have suggested.
Provisional 2010/11 figures from Scotland's chief statistician recorded 229 incidents where attacks took place, 73 fewer than the previous year.
However, number of personnel injured increased by seven to 20.
Other figures showed that of the 9,817 fire safety audits of non-domestic premises, 22% had not reached compliant standards after the initial inspection.
The 9,817 premises represent 6% of known non-domestic premises in Scotland.
The service issued 77 enforcement notices, 16 prohibition notices and five alterations notices during 2010/11.
Personnel statistics showed that 14% of the 9,024 Scottish fire and rescue service staff were female, 29% of staff were aged between 30 and 39, and 42% were aged between 40 and 49.
About 0.6% were recorded as belonging to a minority and 0.7% had a disability.