Senior Scottish judge Lord Hamilton to retire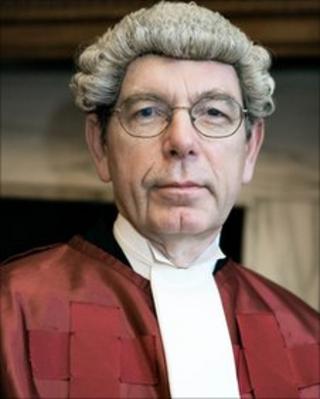 A senior Scottish judge whose contribution to public service has been described as "outstanding" will retire next summer.
Lord Hamilton is currently Lord President of the Court of Session and Lord Justice General of Scotland.
First Minister Alex Salmond said he had given outstanding public service in all his roles.
The search will now start for the successor to Lord Hamilton, whose last day in the job will be 8 June, 2012.
Under the Judiciary and Courts (Scotland) Act 2008, a panel will be established and it will make recommendations of individuals who are deemed suitable to be considered for the vacancy.
The body will comprise Sir Muir Russell, the chair of the Judicial Appointments Board for Scotland, a lay member of that board nominated by Sir Muir and two judges who will be nominated by the first minister.
By the time Lord Hamilton retires, he will have been a judge for 17 years.
The Oxford graduate was admitted to the Faculty of Advocates in 1968. He served as an Advocate Depute from 1982 to 1985 and from 1988 to 1995 he was a Judge of the Courts of Appeal of Jersey and Guernsey.
Lord Hamilton was appointed a Senator of the College of Justice in 1995 and as Lord President in 2005.
Mr Salmond said: "He has presided during a time of considerable change with the enactment of the Judiciary and Courts (Scotland) Act 2008 - legislation which he played an active part in promoting.
"It is in his role as both the first head of the Scottish Judiciary and the chair of the Scottish Court Service that Lord Hamilton has demonstrated his leadership skills and willingness to take on a whole range of new responsibilities which are delivering an improved court system.
"Despite his substantial non-judicial responsibilities, Lord Hamilton has maintained a strong commitment to his judicial work, continuing to preside regularly in the most demanding and complex civil and criminal appeal cases.
"He will leave behind a substantial contribution to the development of Scotland's distinctive civil and criminal law."