BBC Trust praises Radio Scotland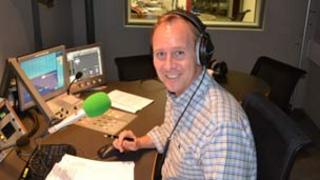 A review of BBC Scotland's radio output has praised its programmes for their quality and distinctiveness.
But the report by the BBC Trust said the need to make savings in future would directly impact on its output.
The BBC Trust, which is tasked with the getting the best out of the corporation for licence fee payers, has been reviewing the BBC's radio stations for Scotland, Wales and Northern Ireland.
Its review was based on audience research and a public consultation.
The study said Radio Scotland was the second most-listened to station in Scotland, after Radio 2, reaching almost one million people a week.
It reported that nine out of 10 listeners said Radio Scotland provided high quality and impartial news, gave them a better understanding of Scottish news, and supported art and culture.
BBC Scotland's Gaelic language station Radio nan Gaidheal reaches 70,000 listeners - 72% of its target audience.
'Real asset'
The BBC Trust said more than 90% of listeners believed both stations represented good value for money.
However, it noted that Radio Scotland cost more than Radio Wales or Radio Ulster.
In future, the trust said, rising costs and the freeze of the BBC licence fee would mean significant cost savings would need to be made.
Some of these, it said, would directly affect the quality, scope or scale of the BBC's output.
BBC Trustee for Scotland, Bill Matthews, said: "Radio Scotland and Radio nan Gaidheal are highly valued by their listeners and provide something that listeners tell us they can't get elsewhere.
"Their contribution to Scottish and Gaelic cultural life is also a real asset.
"We would like to see more people tuning in and we have asked the BBC Executive to look at ways to raise awareness of both stations, and we welcome Radio nan Gaidheal's plans to work in partnership with others to support the Gaelic language."