Mental health volunteers sought by the NHS in Glasgow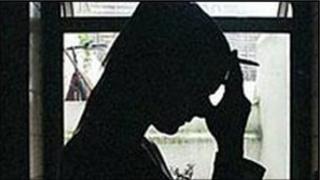 NHS Greater Glasgow and Clyde is to recruit 10 volunteers to raise awareness about mental health issues through the internet and media.
Reporters will be trained to promote messages through social networking sites, traditional media and the arts.
Mind Waves is looking for people who can relate to mental health issues through personal experience, from being a carer, or from previous roles held.
Organisers claim the project is the first of its kind in Scotland.
The volunteers will be supported through the project by peers with social media and communications experience.
Blair Jenkins OBE, former head of news and current affairs at both BBC Scotland and Scottish Television, has already signed up as a mentor.
Mr Jenkins said: "Sometimes you see a media initiative and you just know immediately that it's a great idea.
''I would put Mind Waves firmly in that category - a terrific new resource for the community, and a really good way of alerting the mainstream media to what's happening in an important area of health and wellbeing.''
Trevor Lakey, of NHS Greater Glasgow and Clyde, said: "The need for new communication approaches on mental health is driven by the persistent problems of stigma, discrimination, misunderstanding and social exclusion that still loom large in the lives of many people who experience mental health problems."
Mind Waves was developed by NHS Greater Glasgow and Clyde together with partners including Outside the Box Development Support and Glasgow Association for Mental Health.
The project is to run for a six month period and if successful could be rolled out further.
Further details on the project are available on the Outside the Box Development Support website.