MSP Margaret Mitchell may join Tory leadership contest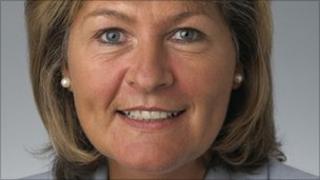 Tory MSP Margaret Mitchell is thinking about launching a bid to lead the party in Scotland, it has emerged.
The Central Scotland MSP confirmed to the BBC that she was "considering" throwing her hat into the ring.
She has until Friday to collect the 100 nominations from party members needed to enter the race.
Three other Conservative MSPs - Jackson Carlaw, Ruth Davidson and Murdo Fraser - have already launched their campaigns.
The leadership contest was sparked after Annabel Goldie announced after the Scottish election that she was standing down from the position.
The contest also comes in the wake of the Sanderson review of the Scottish Conservatives, which said a radical leadership overhaul was needed as part of a battle plan to improve the party's electoral prospects.