Unite and Unison reject ambulance rest break deal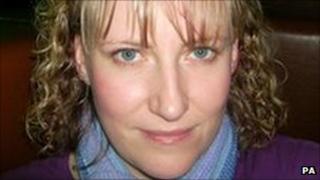 Unions representing most ambulance staff have voted to reject a deal to resolve a dispute over rest breaks.
The death of Moray woman Mandy Mathieson last year brought the row to wider public attention.
An ambulance technician stationed close to her home did not respond to a call that she needed help because he was on a break.
Almost 80% of Unison and Unite members rejected a revised offer put forward by the Scottish Ambulance Service.
Earlier this month members of the smaller GMB union rejected it in a ballot.
The meal break issue has been controversial since the current scheme was set up a number of years ago.
Staff are offered an annual payment to buy out their protected breaks but few have accepted it.
The new deal would have seen crews getting a small weekly payment plus £50 each time they are called out during a rest period.
Unison's ballot saw a turnout of 74.1% of members, with 79.2% of them voting to reject the proposals.
Unite's ballot saw a turnout of 67% of members and 80% voted to reject the proposals.
'Reasonable offer'
David Forbes, regional organiser for Unison, said: "Ambulance work is very demanding and our members greatly value balance and stability in their working time, during which it is the employer's responsibility to ensure that adequate staff and resources are in place to cover these periods.
"Our members deal with life and death decisions day in, day out. That's why it's so important to staff - and for the peace of mind of the Scottish public - that often long and stressful shifts are underpinned by clarity in the terms and conditions of this essential workforce."
Ambulance crews take unpaid rest breaks, during which the control room does not contact them.
Unions and management have been trying to find a solution to this issue ever since Ms Mathieson, from Tomintoul, died in October last year.
An ambulance crew based 21 minutes away in Grantown-on-Spey responded to the call because a local ambulance technician was on a meal break.
An air ambulance was also scrambled from Inverness.
Ms Mathieson, who was 33, died, having suffered a blood clot.
Last month, Unite, Unison and GMB unions completed negotiations with the Scottish Ambulance Service and asked their members to vote on the new offer. The unions recommended that their members accept it.
Unite Scottish secretary Pat Rafferty said: "This rejection merely scratches the surface of the issue.
"Our members want to see the Scottish Ambulance Service properly resourced and fit to serve the public.
"Instead they have been demonised for following imposed working time changes."
A spokesman for the Scottish Ambulance Service said: "A fair and reasonable offer was made to staff and it is disappointing that this has been rejected, despite a recommendation to accept from all three unions.
"We will meet with staff representatives again as soon as possible in order to find a way forward."