Views sought on property factors crackdown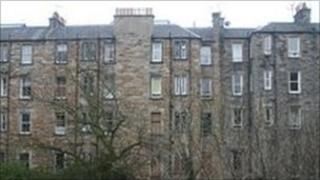 Members of the public have been asked for their views on legislation designed to crack down on rogue property factors.
Minimum standards for the property and land management industry have been set out as a code of conduct.
It follows the introduction of the Property Factors (Scotland) Act, which was passed by the Scottish parliament early in 2011.
The legislation comes into force at the start of October, 2011.
Property managers are believed to administer communal areas, roofs and stairwells in 225,000 flats and tenements across Scotland.
Land maintenance companies look after the common green space on many housing estates.
The law introduced compulsory registration for all property factors and a dispute resolution route for homeowners.
Effective service
The consultation period on the code of conduct will run until Friday 16 December.
Minister for Housing Keith Brown said: "While the majority of property factors provide a good effective service, the Scottish parliament voiced concerns about how some property and land management services are delivered.
"The act will provide protection for homeowners in Scotland who receive services and the code of conduct is a central element of that act.
"I would urge everyone with an interest in this important issue to respond to the consultation."