Social media becoming more popular with Scottish police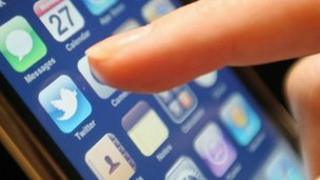 Most Scottish police forces are using social networking sites to communicate more directly with the public.
So far, seven of the eight police forces in Scotland are using some form of social media, BBC Scotland has established.
Northern Constabulary have already launched a Facebook page, Twitter account and a YouTube account.
The force said its social media initiative provided a public service and aimed to promote public confidence.
Officers use social media to support criminal investigations to increase the circulation and speed of appeals and by issuing advice to prevent crime.
Northern Constabulary's head of communications Ruth Cleland said: ''There are opportunities for using these channels as an additional police tool to engage directly with the public, provide warnings, information and advice and to highlight the good work of the police to enhance public confidence.
''Social media was integrated into Northern Constabulary's communication strategy in 2010 and into the Highlands and Islands' strategic co-ordinating group's public communications strategy, as an important tool to warn and inform, engage with and reassure the public.
''Tweeting of daily roads reports during winter or other severe weather have had a very positive response.''
The force's social media sites have been used in a number of ways, including the promotion of a cadet recruitment campaign run on Facebook and the use of the Facebook event function to advertise and promote a young driver awareness event.
Central Scotland Police have been releasing information and press releases on Twitter since December 2009 and the force also has a Facebook page.
Dumfries and Galloway Constabulary is the only force not to use any form of social media but said it was now in the process of setting up a Facebook site.
Scottish councils are the latest to use social networking site Twitter to raise awareness about the range of services they provide.
Almost all of Scotland's 32 local authorities took part in a 24-hour event called What We Do on Tuesday.