Party concern over civil service 'independence' post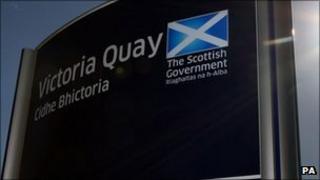 Scottish government plans to create a new senior civil service post to deal with external affairs has come under fire from opposition parties.
A director general for strategy and external affairs is being hired on a six-figure salary, after a review of senior management.
Labour and the Tories said ministers were creating a "department for independence".
The SNP plans to hold a referendum during the current Holyrood term.
Scottish Labour leader Iain Gray, said: "At a time when thousands of public sector workers face losing their jobs, the creation of a new six-figure post to promote separation sends all the wrong messages.
"I don't deny the election result gave the SNP the mandate to hold a referendum on separation, but the creation of this new job is basically a 'director general for separation' at public expense."
Annabel Goldie, the Scottish Tory leader, added: "What will nurses, teachers and other hard pressed public sector workers make of Alex Salmond's appointment of an independence guru on a fancy salary paid for out of the public purse?
"This says everything about Alex Salmond's priorities, and nothing about Scotland's needs."
The Scottish government said it was on track for a 25% cut in senior civil service costs by 2015.
A government spokesman said: "The creation of this post will strengthen our capability to deliver the government's ambitious programme for Scotland.
"We are already well on the way to achieving the government's policy to reduce senior civil service costs by 25% over the next three years, with an estimated reduction of 13% in this financial year alone."