More Scottish people reach 100th birthday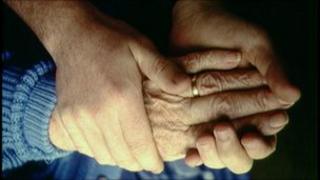 More people in Scotland are living for more than 100 years, new records reveal.
The latest figures from the Registrar General estimate that there were 820 people aged over 100 living in Scotland in 2010, a 44% rise since 2002.
It is the country's highest number of centenarians since the introduction of national registration in 1855.
The majority of them, 84%, were women but the number of men reaching 100 rose from 60 to 130 in the past eight years.
George MacKenzie, Registrar General for Scotland, said: "Estimates for 2010 show a rise in the number of people aged 90 to 99, partly because the number of births during the year 1920 was at its highest level since the introduction of national registration in 1855.
"This was the large birth cohort after the First World War."
The number of centenarians has been increasing since the beginning of the 21st Century, when estimates showed there were over 500 people aged 100 years old and over in Scotland.
Although the male population aged 90 to 99 increased substantially from 2009 to 2010, 73% of people in their 90s are women.
Relative to the rest of the population, the number of centenarians has increased since 2002 to 16 for every 100,000 people.