US-based professor honoured by Glasgow University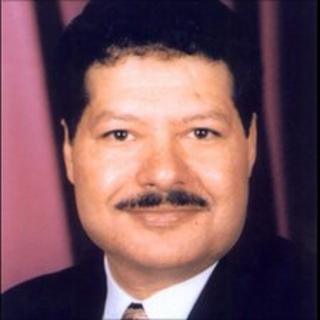 Nobel prize winning scientist Prof Ahmed Zewail is to be awarded an honorary degree by Glasgow University.
The internationally-renowned chemist holds the Linus Chair of Chemistry and Physics at the California Institute of technology.
Professor Zewail, who was born in Egypt, was invited by President Barack Obama to be the first US Science Envoy to the Middle-East in 2009.
He will deliver a public lecture on Revolutions in Science and Society.
This will take place in the Sir Charles Wilson Lecture Theatre at the University of Glasgow on 3 October.
Principal and Vice-Chancellor of Glasgow University Prof Anton Muscatelli paid tribute to Prof Zewail: "The University of Glasgow is proud to recognise and identify itself with the very best in human achievement and so we are delighted to confer the honorary degree of Doctor of Science on Prof Zewail.
''By any measure Prof Zewail is a truly great scientist, of global significance, whose breakthrough in chemistry has had a lasting impact on our knowledge and understanding of the world around us.
''His advocacy and passion for education is equally impressive and we count it an honour that Prof Zewail's name will be added to the long list of distinguished honorary graduates and Alumni."