Scottish private schools see drop in primary numbers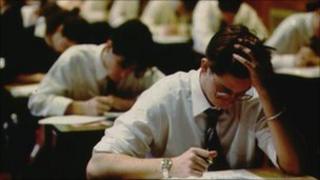 The number of children starting nursery and primary schools in the private sector has dropped for the second year in a row, according to new figures.
However, the number of secondary pupils rose slightly, meaning the overall numbers in fee-paying education remained fairly stable - down 0.4%.
The census comes from the Scottish Council of Independent Schools.
It attributed the fall in primary pupils to a decrease in the number of children of that age in the population.
The Scottish Council of Independent Schools (SCIS) represents more than 70 schools in Scotland, which educate more than 31,000 children.
Last year the number of children who were enrolled in SCIS primary schools fell by 2.3%.
This year there was a smaller decline of 1.4%.
This resulted in a headcount of 10,893 pupils.
Last year's sharp drop (-7.5%) in the number of pupils starting at nurseries attached to the private schools has been halted, the census said.
SCIS said the rolls in nurseries and primaries were explained by the changing birth rate in recent years.
John Edward, director of SCIS, said: "Our sector remains buoyant and it is immensely reassuring that parents continue to be attracted to the excellence that our schools exemplify.
"The schools have worked hard in recent years to widen access and to support parents who need fee assistance."