Scottish watchdog slams complaints systems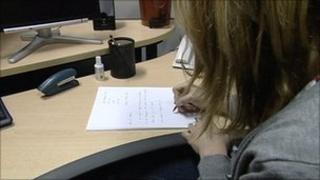 The Scottish public services ombudsman has strongly criticised local authorities and housing associations for their handling of complaints.
Jim Martin said complaints systems were often cumbersome and bureaucratic.
Mr Martin reported that there was "a lack of customer focus in public services".
Of the complaints investigated by the ombudsman's office in 2010-11, a total of of 34% were upheld either fully or partly.
Mr Martin said: "To put this another way, in over a third of cases that had already been investigated by the local service provider through multiple, often lengthy stages of review and appeal, that provider had got something wrong."
The Scottish Public Services Ombudsman (SPSO) received a total of 3,489 complaints in 2010-11. This was up from 3,307 the previous year.
Change of attitudes
There was some praise for the NHS in the ombudsman's report. It had "at least grasped that a simple system is in everyone's best interest".
But Mr Martin added: "In too many cases, particularly in local authorities and housing associations, complaints systems are confusing, difficult to access, slow, cumbersome and overly bureaucratic."
In addition to better processes and policies, the ombudsman has called for a change of attitudes.
He said: "Since becoming ombudsman in 2009, I have detected in a range of public bodies an unhealthy culture around ownership and a lack of customer focus in public services.
"What I mean by this is that some, by no means all, organisations appear to have lost sight of the basic fact that public services are the people's services and that providers exist to deliver these on behalf of the public."