New fund gives breaks to Scottish carers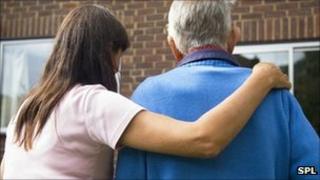 A funding package has been announced to allow more than 3,500 carers to have short breaks from their responsibilities.
A total of almost £934,000 has been allocated to 48 organisations across Scotland.
The funding has been offered to both young carers and adult carers.
Those they are looking after include disabled children, people with dementia or mental health problems, and adults with learning or physical disabilities.
All the projects will be run by voluntary sector organisations.
One of the organisations selected to benefit from the new funding is the Young Carers Project run by Perth and Kinross Association of Voluntary Service.
Co-ordinator Raymond Jamieson said: "This grant will enable us to start up the homework club.
"This club will give the children a safe, quiet environment to do their homework.
"I will also provide them with an opportunity to socialise with their peers outwith the caring responsibilities they face at home."