Funeral held for former STUC chief Campbell Christie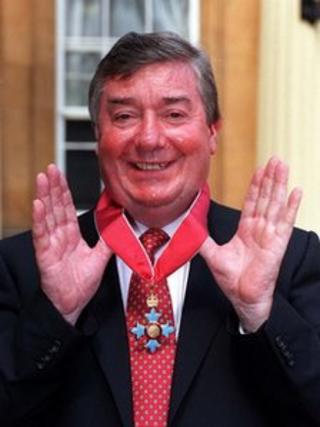 The funeral has taken place of former trade union leader Campbell Christie.
Mr Christie, a former general secretary of the Scottish Trade Union Congress, died last week, aged 74, after a short period of illness.
His family held a private burial service and a celebration of his life is taking place at Falkirk football stadium.
Among his many other appointments, Mr Christie served as chairman of the club and remained a director.
The First Minister Alex Salmond described Mr Christie as a "giant of the trade union movement and public life".
He led the STUC during 12 turbulent years which included campaigns to save heavy industries and oppose the poll tax.
As a founder and key member of the Scottish Constitutional Convention, Mr Christie also helped campaign for and then set up the Scottish parliament.
More recently he led a review of public services in Scotland.
Mr Christie received a CBE from the Queen in 1997.