NHS Scotland counter fraud team saves £43m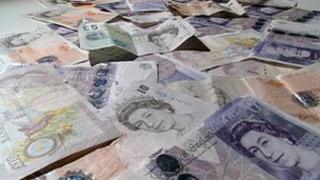 The NHS counter fraud team has saved the health service in Scotland £43m since it was formed 11 years ago, it has been revealed.
Successes have included the conviction of a surgical theatre technician, who was jailed for stealing £23,000 worth of medical equipment to sell on eBay.
A GP who was using false names to obtain prescriptions for opiate drugs for personal use was also caught.
Public Health Minister Michael Matheson said NHS fraud would not be tolerated.
He said: "Whether committed by staff, patients, clinicians or contractors, NHS fraud takes money away from where it is most needed.
"Although many of the cases may seem minor, the cost of fraud to our NHS really adds up.
"Already £43m gross has been saved which has been used to provide patient care and not line the pocket of fraudsters."
Mr Matheson is due to meet the fraud team this week to find out more about their work and the nature of convictions.
Skull drill bits
In the case of the theatre technician, more than 200 items of surgical equipment and supplies - including skull drill bits and surgical implants - were found in his garage.
He was found to have been selling them on eBay to buyers as far afield as Australia, the Far East and America.
In 2010, he pleaded guilty to stealing £23,000 worth of items and was sentenced to 20 months in prison.
In a separate case earlier this year, a family of four living in the north east of Scotland were found to have accessed non-emergency treatment and services worth £20,000, despite residing in the UK illegally.
Their case was referred to the UK Border Agency.
NHS Counter Fraud Services was established in 2000, concentrating initially on investigating fraud within primary care services.
Its remit was expanded in 2004 to encompass all areas of fraud throughout the NHS in Scotland.
Its approach was also transformed, from responsive investigations to the launch of pro-active work.