ScotRail train drivers agree to end shift dispute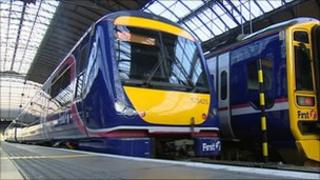 The threat of industrial action by ScotRail train drivers has been lifted following talks over a shift dispute.
Driver's union Aslef had claimed its members were working too many shifts and it had withdrawn an agreement to work rest days.
Some train services had to be cancelled as a result of the dispute.
The union has now reached an agreement with ScotRail, which is subject to final ratification by the union's executive committee later this month.
The agreement ends the threat of industrial action in connection with the rest day working agreement that has been in operation for 13 years.
Steve Montgomery, ScotRail's managing director, said after the meeting: "I welcome the outcome. It is good news for Scotland's rail passengers at a time of significant investment in new services."
ScotRail employs almost 1,000 drivers and it is currently training 77 new drivers.