Teaching union boss Ronnie Smith set to retire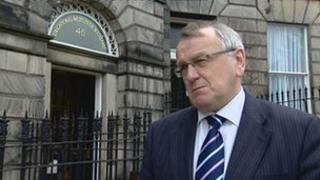 The general secretary of Scotland's largest teaching union has announced his intention to retire in March.
Ronnie Smith will stand down after almost two decades as the top official at the EIS.
He was one of the architects of the 2001 teachers' deal, which followed the McCrone review.
EIS president Alan Munro said: "He is held in great respect within the world of education and the wider trade union movement."
He added: "I, and many other colleagues, will miss his wise counsel which he has given generously and with great professionalism and humanity.
"His great experience and quiet personal style have been much appreciated by all who have worked closely with him over the years."
Mr Smith was a former teacher of Latin and Modern Studies in West Lothian.