Power restored to most Scottish consumers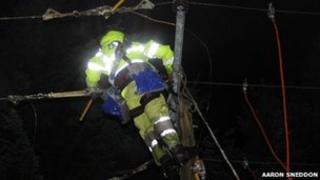 Scottish and Southern Energy has said only a few hundred homes are still without power after last week's storms.
The company intends to use four helicopters to patrol lines spotting potential weak spots to avoid future problems.
It said it was confident that all customers would be reconnected during daylight hours on Sunday.
At the height of the storm, about 150,000 homes were without electricity. One of the worst-hit areas was Argyll.