Police investigate two north Glasgow shootings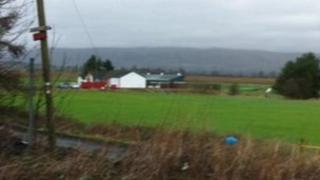 Police are investigating two shootings which occurred within three miles of each other to the north of Glasgow.
The first attack was at about 02:00 on Christmas Eve in Galloway Street in Springburn. A 36-year-old man was seriously wounded.
At about 12:30 the same day, a 23-year-old man was shot at Bishopbriggs.
Both men are being treated in hospital. Bishopbriggs and the north of Glasgow have experienced several incidents of drug-related violence in recent years.
The victim of the first attack was shot by a passenger in a passing car. He is reported to be in a serious but stable condition.
After the second shooting, four men were seen running towards a nearby retail park.
Detectives have said that their inquiries are at an early stage but they have not ruled out the possibility that the incidents were linked.
They have appealed for witnesses to contact Baird Street police office on 0141-532 4236.