Doctors to be consulted on pension changes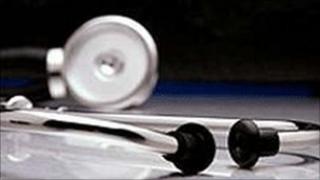 Doctors are to be asked if they would consider taking industrial action in protest at plans to change their pensions.
Dr Brian Keighley, chairman of the BMA in Scotland, said it planned to take a "snapshot of opinion" early next year.
He told BBC Scotland that he had never seen doctors so angry as they were over the "draconian" proposals.
Dr Keighley said he did not think doctors would go on strike, but may consider other options.
"Doctors are very reluctant to take any kind of action that would impinge on patient services, but I have never seen them so near as considering it," he told BBC Radio's Good Morning Scotland programme.
"What we are going to do in the early few days of the new year will be to take a snapshot of opinion across doctors and the profession and see whether industrial action is something, after all, that they might consider."
'Crystallised' anger
He said there were steps short of strike action, such as running a weekend service on some week days, which might be considered.
Dr Keighley said the "critical issue" for politicians was that doctors were considering such a "drastic step" for the first time in his memory.
He added that it was the pension changes which had crystallised the anger in the profession.
The BMA will ask its members across the UK for their views on the government's latest offer and on the action they would be prepared to take if they did not accept the deal.
The changes to the NHS pension scheme would include increased contributions for members and a move to a career average revalued earnings scheme for all doctors.