Scotland set for 'digital boost', says Alex Neil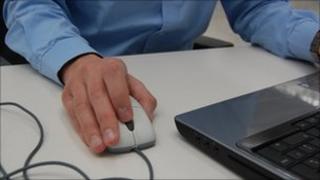 Scotland is set to benefit from a digital revolution right across the country, Infrastructure Secretary Alex Neil has said.
The prediction has come ahead of the Scotland's Digital Future: Infrastructure Action Plan being launched on Tuesday.
It will set out steps to improve speeds for internet access and downloads.
Mr Neil said: "Achieving world class digital connectivity in Scotland by 2020 is critically important."
He added: "This action plan sets out the steps we are taking to realise that goal.
"This is an ambitious plan which will ensure that all of Scotland benefits from the digital revolution.
"These improvements to our digital infrastructure are essential if we are to maintain and improve the ability of our businesses to compete in a global market place, be successful in attracting inward investment, no matter where they are based in Scotland."