Historic Scotland awards £8m for city heritage projects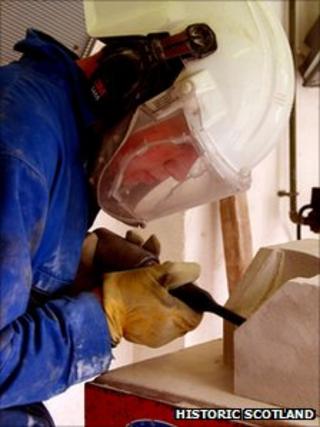 Funding of almost £8m has been awarded for heritage projects across Scotland's six cities.
The Historic Scotland grants will be used to enhance conservation areas and maintain historic sites.
Glasgow will receive £2,550,000, Edinburgh will be given £2,145,000, and Aberdeen, Dundee, Inverness and Stirling will each receive £750,000.
It is hoped the money will also support economic growth and traditional skills and materials.
In Edinburgh, projects will include work on monuments in Greyfriars Kirkyard, repairs to an original Victorian shop front and restoration of a 19th Century listed building.
Work will take place on conservation areas in Dundee, including work on "at risk" buildings, and grants will see further investment in the Riverside and Crown conservation areas in Inverness.
Culture Secretary Fiona Hyslop said: "It is vital that we continue to improve the quality of our Scottish cities to make them better places to live, work and invest.
"Managing our historic environment creatively also contributes to sustainable economic growth by growing Scotland's construction industry and increasing the availability and quality of traditional skills and materials."