Scottish independence: Taking it to the max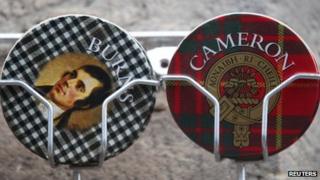 Slowly, ever so slowly, we are edging towards an alternative constitutional structure for Scotland.
To be clear, I am not referring to the Scotland Bill which is, equally steadily, continuing its passage through Westminster.
It is simply remarkable to note the extent to which the Scotland Bill, building upon the work of the Calman Commission, has been overtaken in political debate.
One does not need to subscribe entirely to the view that the bill and the status quo "now seem lost in the mists of time" (author, Sir Peter Housden, permanent secretary, Scottish Government.)
However, the Calman package - which involved such detailed discussion and prolonged scrutiny - would appear to have been subsumed before it has even been implemented.
Why? One does not need to look beyond that stunning victory by the SNP in the Holyrood elections last May.
That changed the parameters of Scottish politics and obliged those parties which adhere to the Union to advance further than Calman.
But caution there still is, for two reasons.
One, the sundry versions of fiscal autonomy now being discussed involve a very substantial change to the make-up of the British state.
The Treasury gulped at Calman but ultimately swallowed it. This is much more - although it might well prove palatable to those who argue that Scotland should raise what it spends.
Two, those parties which are now looking at plus options do not want to go too far, too fast.
That might add to the pressure upon them to agree that any finalised plus option should be placed on a ballot paper alongside independence, either in sequence or as an alternative.
Still, today's launch of a Devo Plus campaign is intriguing. Both for what is involved - and what is not.
A reminder of the basics.
Devo Plus was developed by the think tank Reform Scotland. It has now emerged into the political sphere with a launch headed by the former Liberal Democrat finance spokesman, Jeremy Purvis.
More, it is backed, on a personal basis, by three serving MSPs: Tavish Scott for the Lib Dems; Alex Fergusson for the Conservatives; and Duncan McNeil for Labour.
All significant names and serious players.
The Reform Scotland plan - upon which the new grouping will consult - involves Holyrood gaining control of welfare benefits except pensions and funding all that devolved spending through full control of income tax, corporation tax plus a geographical share of oil revenues.
Holyrood would also control Scotland's share of UK deficit borrowing, with an incentive thereby to reduce debt and release funds.
So why not adopt that as a whole? See above.
For political parties who might have to legislate, this is a big deal, a substantial change. Also as above, there are political reasons for proceeding a little cautiously.
So that is what is involved. And what is not?
Further powers
At this stage, there is no formal involvement by any of the unionist parties, simply an individual commitment by high-profile individuals.
This is not Calman Mark Two. This is not the Constitutional Convention revisited.
There are other avenues for exploring Scotland's future within the Union.
The Lib Dems have their own commission under Sir Menzies Campbell. There is a civic organisation prompting further thought about the Future of Scotland.
The prime minister has already indicated that the UK government stands ready, possibly, to examine further powers.
It would seem this newly emerging debate is, in effect, predicated upon fiscal autonomy, to some extent.
But the entire disparate, informal structure is also predicated upon one outcome: which is that independence has been defeated in a referendum.
The Devo Plus campaign, launched today, will not advocate that any plan which emerges from their efforts should feature on the referendum ballot paper.
More, the three parties - Labour, Tory, Lib Dem - all say they are keen to preclude a multi-option referendum.
Election chances
They say Scotland must decide its stance on independence - and then proceed with alternatives.
So, as billed here previously, this is a No but . . . campaign. No to independence - but standing ready to offer an alternative, beyond Calman.
The SNP response is to argue the unionists should be prepared to submit their plans to popular endorsement alongside independence.
Which adds another element to the debate about timing.
Nationalists want the ballot to be held in 2014. Why?
To allow more time for economic confidence to resurface; to come closer to the UK General Election when, they calculate, unionist parties will be fighting each other rather than the SNP; to posit that the serious choice, then, is between independence or the emergence of the Tories, governing the UK alone; but also to give the unionists more time to draft their alternative, thus adding to the pressure for it to be featured on the ballot paper.
Unionists want the ballot in 2013. Why? Because they think they have more chance of winning now; to avoid the strain of a looming UK General Election; and to narrow the focus upon the immediate choice of independence, allowing Devo Plus or other options to remain as somewhat inchoate items on the stocks.
More, I suspect, later.