Death rate in Scotland at its lowest since records began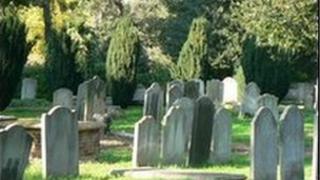 The number of deaths in Scotland fell to 53,661 in 2011, the lowest number since records began more than 150 years ago.
According to the Registrar General for Scotland, it is a decrease of 195 from the previous record low back in 2009.
Other statistics released included a 0.3% decrease in the number of births registered in 2011 compared to the previous year.
However the number of marriages went up by 2.3% for the same period.
With regards to the number of deaths, the preliminary figures also show that two of the country's three so-called 'biggest killers' claimed fewer lives in 2011 in 2010.
Deaths from coronary heart disease fell by 6.6% and deaths from strokes fell by 3.5%.
However, there were 97 more deaths from cancer - which represents a 0.6% increase.
The National Records of Scotland also registered 6,751 deaths caused by diseases of the respiratory system, slightly fewer than the previous 12 months.
Natural Increase in Population
Commenting on the figures, Registrar General for Scotland George MacKenzie said "There were more births than deaths in Scotland in 2011, 58,000 against 53,000"
"This is the sixth year in a row we have recorded a natural increase in the population. However, there was a slight fall in the number of births, a trend we have now seen for three years. "
"There were increases in the numbers of stillbirths, infant deaths, adoptions, marriages, civil partnerships formed and civil partnerships dissolved."