Heritage Lottery Fund gives skills training a £2.2m boost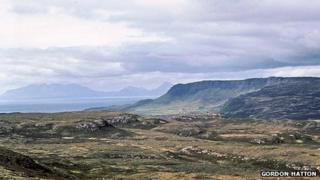 The Heritage Lottery Fund (HLF) has announce a £2.2m programme to provide 231 new paid training posts in Scotland.
The training in skills relevant to the heritage sector includes the conservation of buildings and landscapes.
Some of the places will feature the protection of wildlife habitats.
The programme has been drawn up following concern about a shortage of people with key skills.
The training has been designed to cover traditional conservation and the use of social media to encourage volunteers.
Skills fear
Colin McLean, head of the HLF in Scotland, said: "We have been overwhelmed by the response to these programmes which clearly shows a great hunger for skills training within our sector.
"Last year Museums Galleries Scotland alone received over 3,200 applications for internships.
"HLF has been championing work-based placements for a number of years and we are pleased to be in a position to give even more financial support.
"It is great news for the heritage sector which a decade ago feared that many key skills would be lost."
Within the programme, the Scottish Wildlife Trust has been awarded a grant of £308,400 for its own training scheme.
Scottish Wildlife Trust Chief Executive Simon Milne said: "Good wildlife recording and identification skills are vital to carrying out effective conservation.
"This is particularly important when undertaking assessments connected to planning applications, to ensure that our resources are directed to where they are needed the most, and to assess results of our work. "