'Grow crops on unused land' call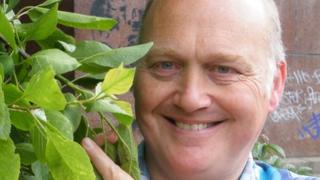 MSPs have heard a plea to make it easier for people to grow food on underused ground owned by public bodies and businesses.
A petition to Holyrood has called for a presumption in favour of allowing access.
It argued that allowing people to grow and harvest food on derelict and unused land would be good for their diets and budgets.
The call is now being considered by the parliament's petitions committee.
It was made after the Scottish government last week launched a consultation on its proposed Community Empowerment and Renewal Bill , which is looking into whether communities should have a right to use or manage unused and underused public sector assets.
The consultation also asks what measures can be introduced to provide people with space to grow fruit and vegetables or establish community gardens.
Community garden enthusiast John Hancox, who brought his petition to MSPs, said bodies like councils, health boards, power companies and conservation organisations all owned large amounts of unused land, some of which was derelict or unused.
Mr Hancox, who has been involved in cultivating fruit trees close to the River Kelvin in Glasgow, said: "We identified a bit of land that was basically being used for not very much else - it's actually a really nice bit of ground.
"It's south-facing, and we planted three plum trees, which have done really well. They're all covered in plums now, which is really nice.
"Having a few fruit trees next to the Kelvin - it's a no-brainer. Why not more of this kind of thing?"
Some organisations which hold land said there were practical difficulties with implementing the proposal.
One of them - RSPB Scotland - said the land it owned was looked after specifically to promote conservation and to provide habitats for many of the country's rarest and most threatened species.
Permitting a deliberate change in management practice that would potentially devalue its suitability for those species would be against its principles as a wildlife conservation charity, it added, and would also likely be illegal.
Another body, Scottish Natural Heritage, said it was "supportive" of the idea, but pointed out its land was quite often not suitable for growing, and could be distant from communities who may be interested in it.