Logged on for e-sales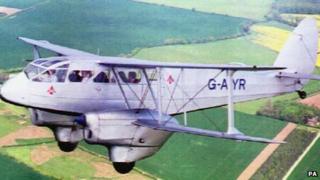 Skyscanner is taxi-ing for take-off. It's not going far though. The destination is a big office in Edinburgh's Quartermile district, with room to double its staffing to 300.
The flight booking firm has become one of the flag-carriers for Scotland's e-commerce sector. It claims to have 25m visitors to its website each month.
But is the rest of Scotland's private sector also tapping into the potential of e-commerce? Possibly not, is the conclusion of a study just published by Scottish Enterprise.
It's a bit vague on the figures, but it's found some evidence that Scotland lags slightly behind the UK average on key counts of e-commerce engagement by both businesses and customers.
Much vaguer evidence, culled from LinkedIn networking website and the wording in job adverts, suggests Scots are much less likely to identify as having an interest in e-commerce.
That may be because it's less of a sector or a work identity than a way of working, and a means of getting to market. Indeed, the use of online and mobile sales, plus online marketing and advertising, is a gigantic marketplace in itself for a whole lot of goods and services that include the digital and more conventional.
Trust in banks
SQW's report has much firmer figures on the UK as a whole than it does for Scotland. These include an estimate that total sales among UK businesses reached £385bn in 2010 or 17% of sales.
It cites research by the Boston Consulting Group that defines e-commerce more narrowly, pointing to the UK as a world leader in e-commerce, with a higher proportion of retail transactions than any other major economy.
Why? The report doesn't say. But could it be we trust each other more? Or that our big, much maligned banks are more trusted for their credit cards and payment systems than elsewhere?
The Boston consultants say Britain has the potential to continue growing at a rate of 11% per year for the next four years, while forecasting 5% for the US and 7% for China.
Print decline
A different take on it comes this week from PricewaterhouseCooopers, forecasting 12% annual growth in online advertising, to reach £8.75bn by 2016 - around half of the UK's total advertising spend. There are obvious consequences for newspapers, with gradual decline losing nearly half a billion pounds of ad spend in only five years.
It says spending on digital books is set to rise from 5% of book spending last year to 18% by 2016.
The spend on mobile access to the internet is set to rise from 40 to 46% of the total internet access spend over the same five years.
According to PwC's annual review of the entertainment and media market, revenue growth in eastern Europe and Asia-Pacific is set to be double that of western Europe and North America. Growth in Africa, the Middle East and Latin America is on track to even faster still.
E-exports
So having a lead in e-commerce ought to help the UK in exporting. The Scottish Enterprise/SQW report says that for every £1 imported through e-commerce, £2.80 is exported. Conventional trade is, by contrast, in deficit.
However, it's the exporting bit that's causing most worry for the Scottish Enterprise report. The Global Connections Survey suggests that while Scotland sells whisky and oil and gas expertise, exporting companies using electronic communication have seen numbers decline with the downturn. That includes retail and tourism.
The UK's strengths in e-commerce are also made clear in figures out this week from the European Commission.
According to vice-president Olli Rehn: "Europeans are hungry for digital technologies and more digital choices, but governments and industry are not keeping up with them.
"This attachment to 20th century policy mindsets and business models is hurting Europe's economy. It's a terrible shame," he goes on.
"We are shooting ourselves in the foot by under-investing. Europe will be flattened by its global competitors if we continue to be complacent".
Online shopping
Strong words from the soft-spoken Finnish commissioner. The report shows 95% of Europeans have access to a fixed broadband connection, and 62% have mobile broadband subscriptions. Yet one in four Europeans have never used the internet.
Among areas of concern; half the European labour force does not have sufficient information technology skills to help them change or find a new job and nearly quarter have no such skills at all.
And while there's lots of online shopping, little of it crosses national boundaries. Having a different currency in the UK is an obvious barrier, adding cost to transactions, while language barriers and red tape are blamed for only one in ten people ever purchasing from a foreign country.
That lack of a fully functioning Europe-wide e-market may help explain why research and development in IT lags less than half way behind the US.
And with much of Europe stuck in its deep economic mire for a while to come, there's a real fear for Europe that those lags in the current position and in growth paths are the way it's going to stay.