Good Morning Scotland programme gets new Saturday slot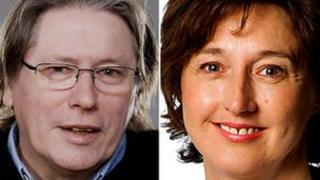 BBC Scotland's flagship Good Morning Scotland radio news programme has broadcast on a Saturday for the first time in more than 30 years.
The new Saturday edition was on BBC Radio Scotland between 08:00 and 10:00 on 28 July.
The programme is presented by Derek Bateman and Isabel Fraser, and explores issues in Scotland and across the world.
It was previously broadcast on a Saturday for a time during the 1970s.
Saturday's programme debated the Olympics and the Catholic Church's controversial comments on gay marriage.
There was also a discussion about the "diplomacy of food" and whether the tourism business takes families seriously.
The newspaper review came courtesy of Times journalist Angus Macleod.